Let's talk about curtains! Did you know that each curtain has a name? Yep! Whether it be the style, how it hangs, or the type of fabric; each curtain has a specific name. Today I'm going to talk about 6 different curtain styles. But before I dive into the names, I want to know how knowledgeable you are about curtains! So before you scroll down and cheat to see all the answers, take this fun quiz to see how well you know your stuff!
6 CURTAIN HEADER TYPES & THEIR NAMES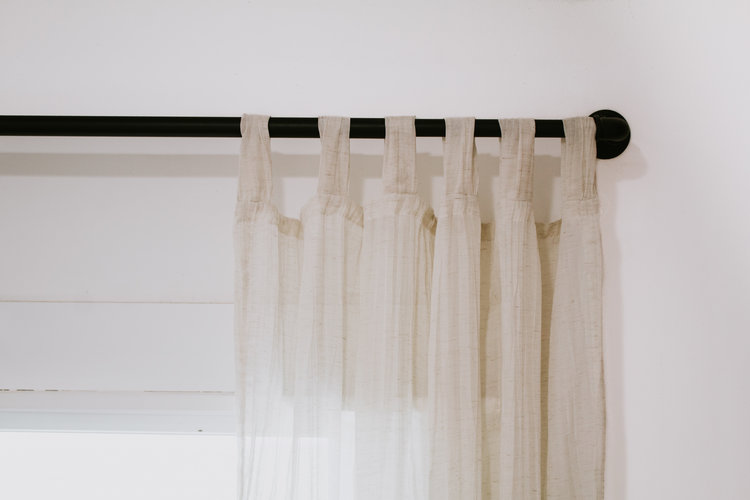 1. TAB TOP
Tab top curtains are just like they sound - curtains with tabs or loops! The rod slips into each loop and viola, your curtains are hung! We typically see tab top curtains in casual spaces such as dens, kids rooms, or college dorms, but they can work in a variety of spaces.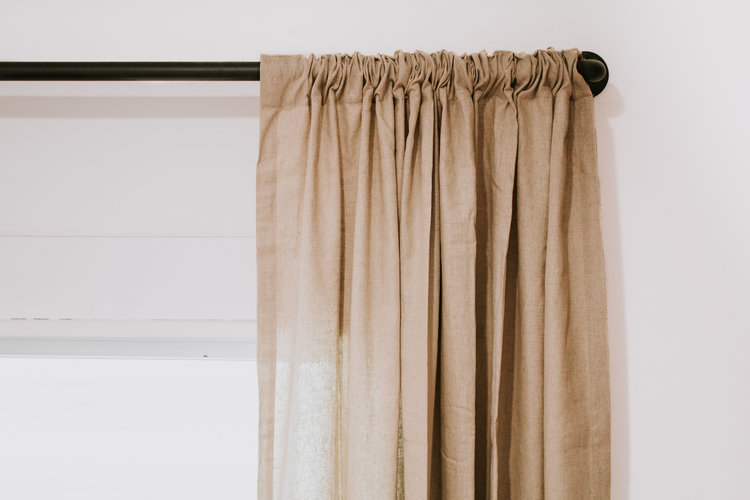 2. ROD POCKET
Rod pocket curtains have an inner channel that the rod can slip through. It's a simple and common curtain that can be used in both casual and formal homes.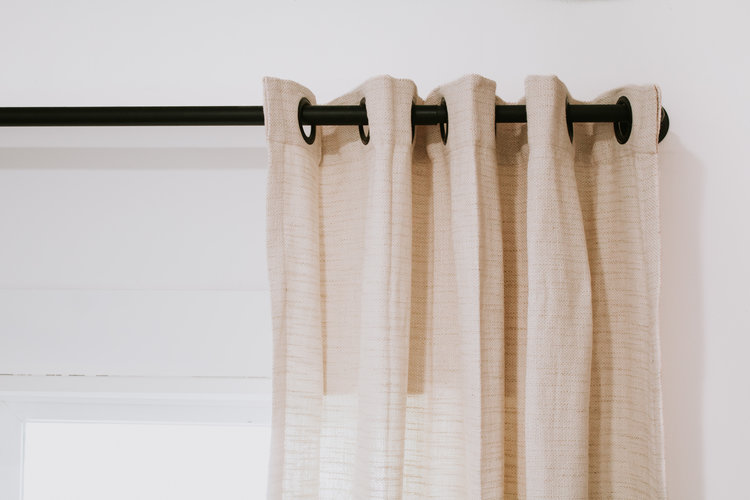 3. GROMMET / EYELET
As you can see, grommet (or eyelet) curtains have metal holes at the top of the curtain that the rod slips through. Grommet curtains are currently one of the most common curtain types available at department stores.
4. CLIP RINGS
Rings are another common method used to attach curtains to the rod. Clip rings do just what you would expect - one end of the clip is attached to the ring while the other clips onto the curtain.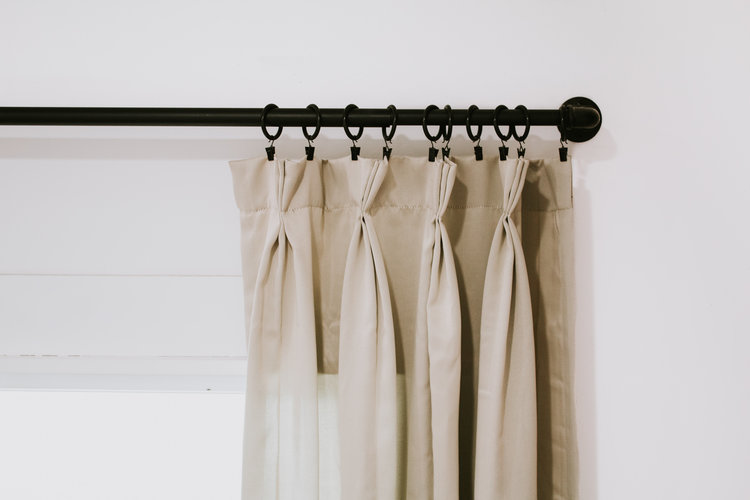 5. PINCH PLEAT
There are a plethora of pleated curtain types but one of the most popular types is the pinch pleat. The pinch pleat is a more formal curtain that displays anywhere from 1-3 pinched layers of fabric near the top of the panel. This style is typically seen in traditional homes; however, lately it has been gaining popularity among a variety of styles.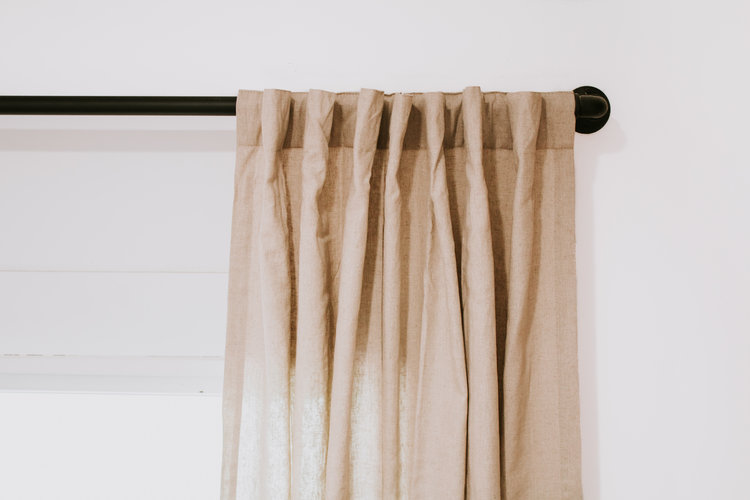 6. BACK TAB
Back tab curtains are similar to tab top curtains but with hidden tabs on the back side of the curtain. The rod slips through the hidden tabs keeping the attachment method a bit of a mystery to the untrained eye.
Are you a curtain expert now!? I'd love to hear which style is your favorite! Tell me in the comments below.
Oh! And if you need a little guidance in the curtain department, I've got a few important tips on how to hang your curtains like the professionals!
Click here to read about The Do's and Don'ts of Curtain Placement.